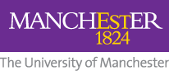 Home
Disability Advisory and Support Service
Time to change
Time to Change is England's biggest programme to challenge mental health stigma and discrimination. In signing the Time to Change pledge we have committed to help raise awareness and to tackle the stigma around mental health for our staff and students.
Achievements:
A Mental Health Practitioner has been appointed to the Counselling Service
Over 240 members of staff have received training in supporting staff and students with mental health problems
A Time to Change organisational health check has taken place Joint staff and student awareness raising events have taken place
We've started a conversation with personal stories and blogs
Staff and students have made personal pledges
Students' Union has signed the Time to Change Pledge
Next steps:
Develop specific policy and further guidance for staff
Develop the University's Time to Change Action Plan 2015/16
Develop information and awareness raising materials for staff and students
Work with the Students Union and the DSN to raise awareness and host events
See our Time to Change action plan >
"Time to talk" day
Each year we join the national Time to Talk Day to talk about mental health. Usually the first Thursday of February, Time to Talk Day is a day for us to talk about mental health openly and help to remove the stigma and misconceptions associated with it.
Time to Talk Day this year fell on Thursday 4th February where we ran information and advice sessions in University Place and the Atrium, as well as fundraising towards the mental health charity Mind.