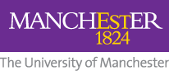 Home
Disability Advisory and Support Service
Who is my Disability Adviser or DASS Caseworker?
You will be allocated a DASS case worker and Assistant Adviser, who will work together to coordinate your support. They are usually allocated on the basis of the School that you're in. The Head of DASS is Lyle Millard who can be contacted via our administration team. Louise Pepper-Kernot (Deputy Head of DASS) manages the adviser team, her contact details are below.
Talk to our administration team for general queries, or to arrange a Quick Query appointment.
If you have a specific query about your support, then please contact your case worker or Assistant Adviser.
School or Division

Caseworker/Disability Adviser

Assistant Disability Adviser

Medical Education

Dentistry


Pharmacy and Optometry

Medical Sciences Post Graduate Taught students

Earth & Environmental Sciences



(Deputy Head of DASS)

+44 (0)161 275 8524

+44 (0)161 275 8516


Social Sciences

Physics and Astronomy

Foundation Sciences

Mechanical, Aerospace & Civil Engineering



+44 (0)161 275 7019

TBC

Psychology and Mental Health

Human Communication, Development and Hearing


Law

Materials

Manchester Science Enterprise Centre

Medical Sciences Post Graduate Research Students



+44 (0)161 306 7978

+44 (0)161 275 5789

School of Arts, Languages & Cultures



+44 (0)161 275 8520



TBC

Biological Sciences

Electrical & Electronic Engineering

Environment, Education & Development

Maths

Health Sciences Post Graduate Taught Students



+44 (0)161 306 7981

+44 (0)161 275 8516

Chemistry

Chemical Engineering & Analytical Science

Computer Science

Alliance Manchester Business School

Health Sciences Post Graduate Research Students

Division of Nursing, Midwifery & Social Work

Katy Davis

+44 (0)161 275 8515

+44 (0)161 275 5789